GDPR: Our process to help you with compliance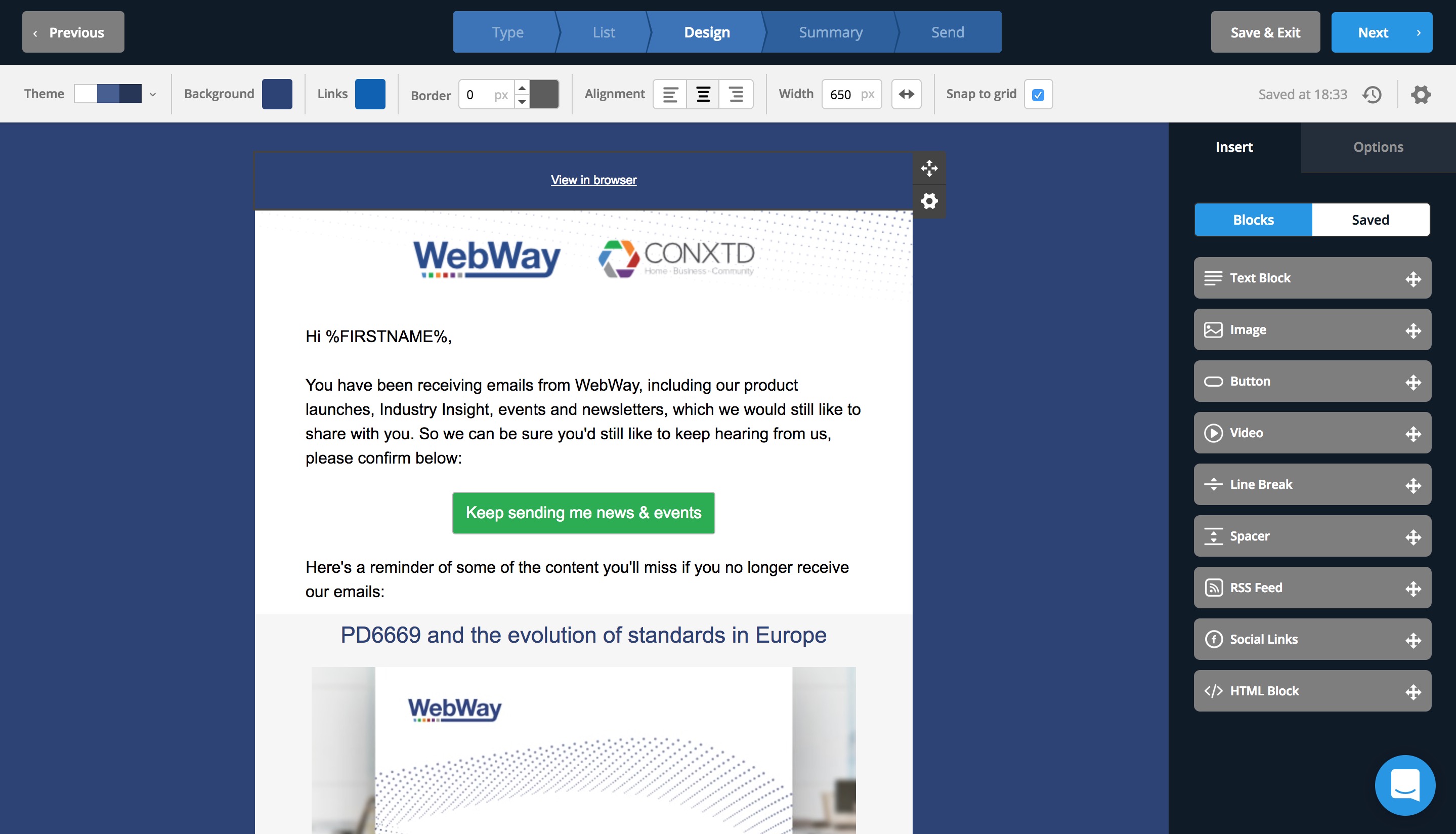 We know that this past month has been a busy one for all businesses, what with the introduction of GDPR coming on the 25th of the month. Here at Wysi, we've been busy putting together a service that can help. It uses the fantastic new Marketing Suite built by our sister company Siteglide.
This suite is the first part of the brand new Siteglide v2 platform that we'll be offering very soon (sneak peaks still to come!). Thanks to this major update, we are now delighted to be able to offer our clients new enhanced features such as:
GDPR Re-permission Process
We understand that many of our clients are currently rushing to meet GDPR compliance, so we have put a process/package in place to help do this with minimal input from you. Below is a summary of what this service includes:
Import of existing contacts (segment contacts with no proof of consent)
GDPR re-permission process & automation to gain proof of consent
Implement Subscription Management process
Replace all existing webforms on your website to follow GDPR rules
Update your website to meet GDPR rules on Privacy Policy & Cookie Law
Provide a branded email template to get you started
Remove contacts that did not complete re-permission process
If GDPR compliance is something thats been on your mind this past month, then get in touch via our email, or give us a call, to find out more.
Contacts Subscriptions Management
We've created automations that along with a brand new page, will enable customers receiving emails from our clients using the Marketing Suite to have full control of their subscriptions to mailing lists. End customers will now be able to fully customise which of your mailing lists they receive via a button in every email you send them.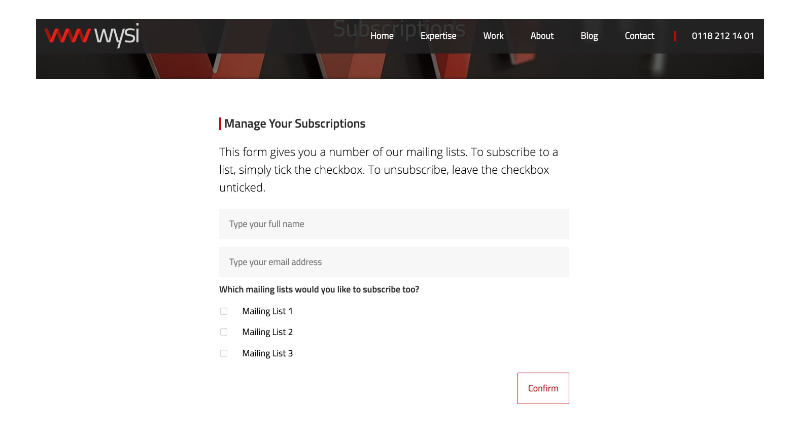 While other GDPR changes may make it more likely that users unsubscribe more often, we believe that this process may present an opportunity for increased engagement. When reviewing their subscriptions, customers may feel they wish to receive updates from you via one of the other mailing lists you offer. For example, they may not want to hear about all your blog posts each month, but they might want to still hear about your product updates, special offers and announcements.
If you'd like to get in touch about anything we've discussed here, you can do so via email or give us a call.