Case Study
Vanson Bourne
Market research for the technology sector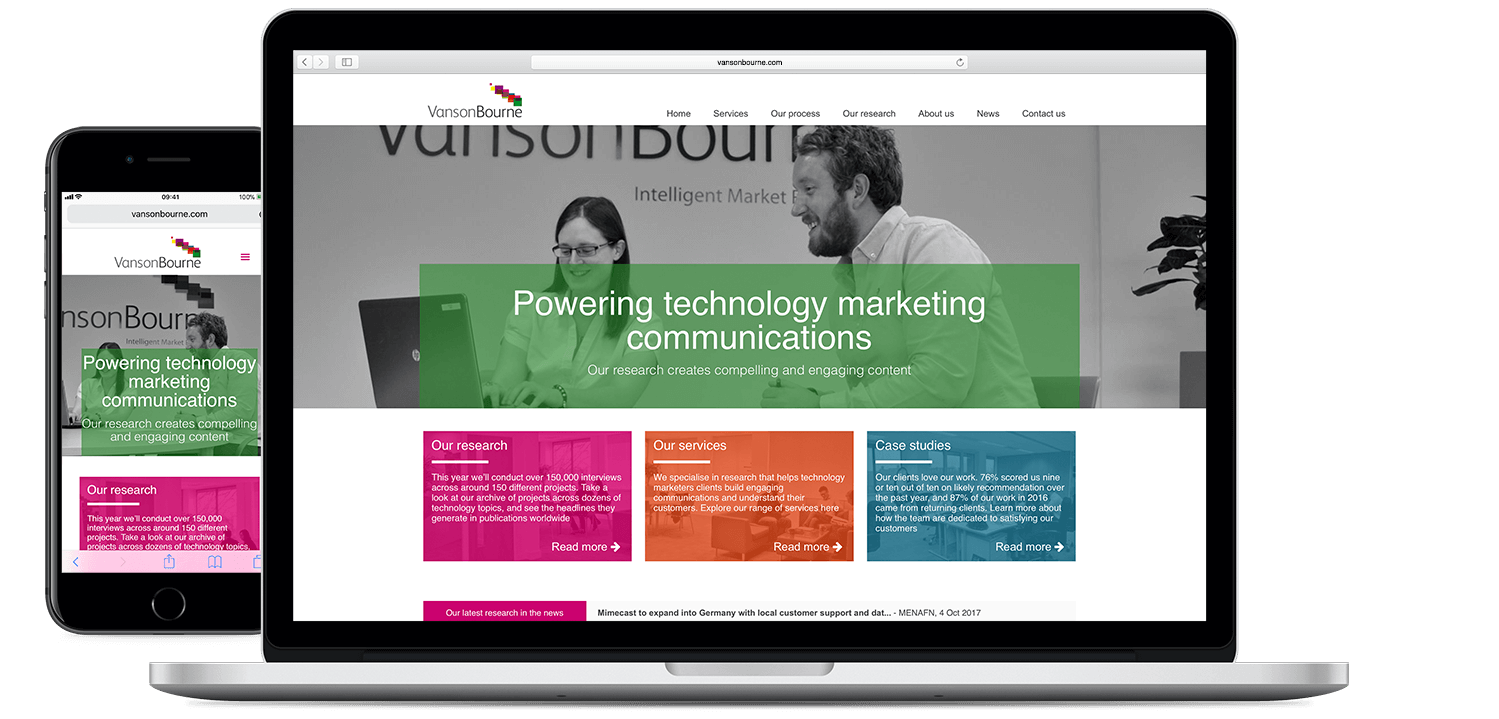 A full digital rebrand with CMS and Marketing Automation
The new Vanson Bourne site has successfully reinvented their online presence but most importantly made it dynamic and current thanks to the Siteglide CMS and clearly executing the strategy. Vanson Bourne have taken back control of their marketing communication from their previous agency meaning they can make immediate changes and use the saved budget elsewhere.

Wysi impressed us from the very start. They always worked with us to try to explain and improve for the future. Really get a sense that they care about their customers.

We wanted an intelligent and quite complex site that showcased our research, which was easy to manage at the same time. Luke and the team obviously put a lot of thought into what would work best for us, and came to us with ideas that we would never have thought of on our own.

Would 100% recommend Wysi.
Eleanor Cook - Vanson Bourne - August 2017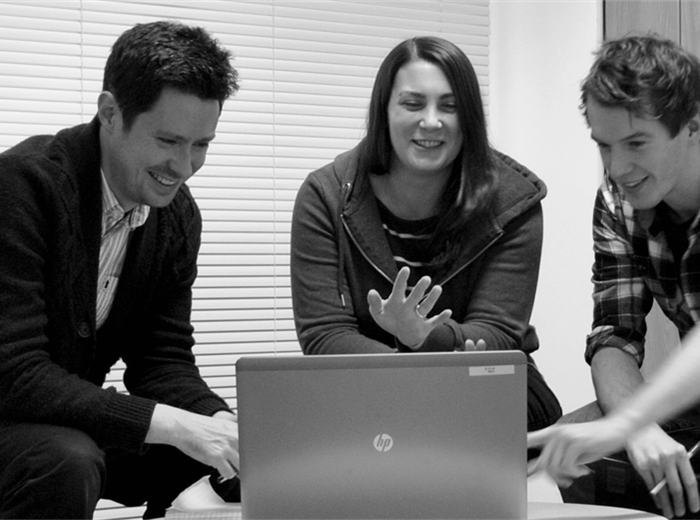 The Brief
Vanson Bourne had a clear brief in 2 Phases with the underlying core requirement of Phase 1 to be to improve their online presence and make it more engaging.

Phase 2 was to create an online database of their work that was fully searchable and could be accessed throughout the site.
The Strategy and Solution
We started by planning the user journeys and splitting the site into sections using the bright colours from their branding and then link elements together to create an interactive and engaging user experience.

The right hand side of each section helps you find other items in that area of the site and further down we list other areas of the site. This helps the user find specific information but also browse and see more of what the site has to offer.

The Client Research area is a complex database that allows visitors to search for particular work or pick categories and find work that relates to a topic they are interested in.

The News area also uses categorisation extensively and the Landing Pages feature draws visitors in and encourages sign up to specific content that is then sent from the Email Marketing Campaign automatically.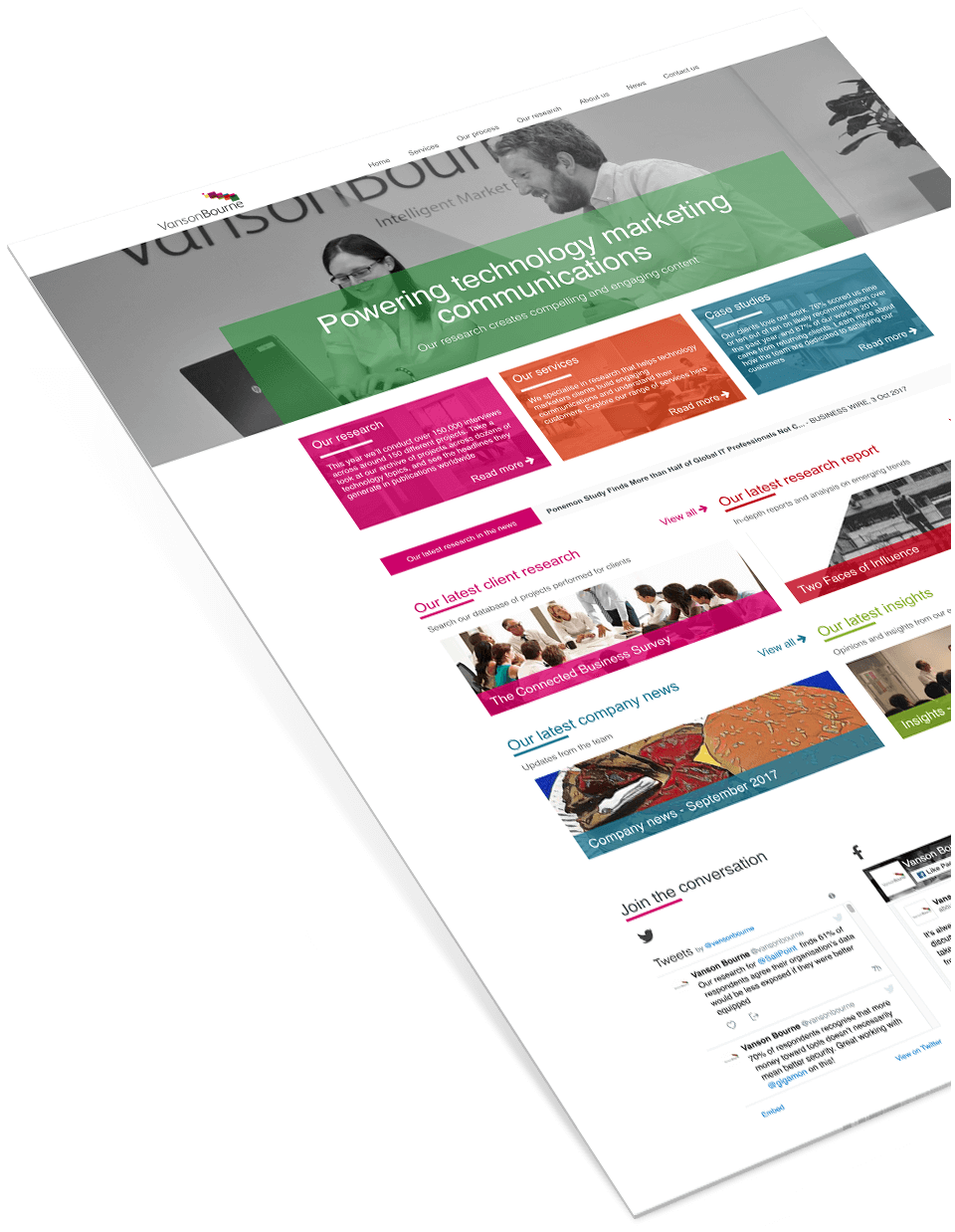 Comments from the team...
Vanson Bourne have really embraced online marketing and marketing automation specifically. They have invested in their content and planning their communication which has resulted in a clear message and growing reader base.
Josh Carter - Developer
The Technology
The website is built onto Siteglide and uses the core CMS features to give Vanson Bourne total control. The powerful WebApps feature allows Vanson Bourne to manage content not code and create new project/case study items without any technical experience.

One standout feature that we believe is unique to Siteglide is being able to create an Email Newsletter in a few clicks by simply selecting existing content from the site such as News articles. Vanson Bourne use this to great effect as well as for Marketing Automation to grow a subscriber base.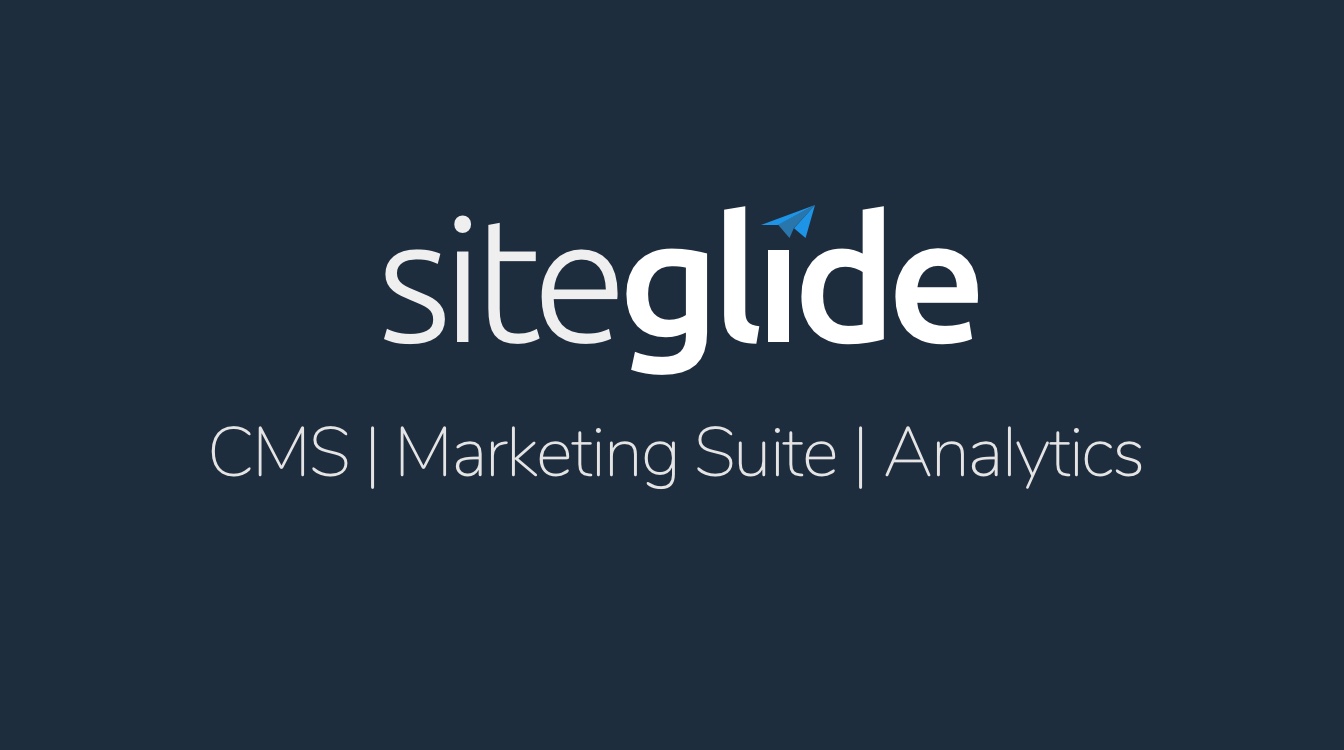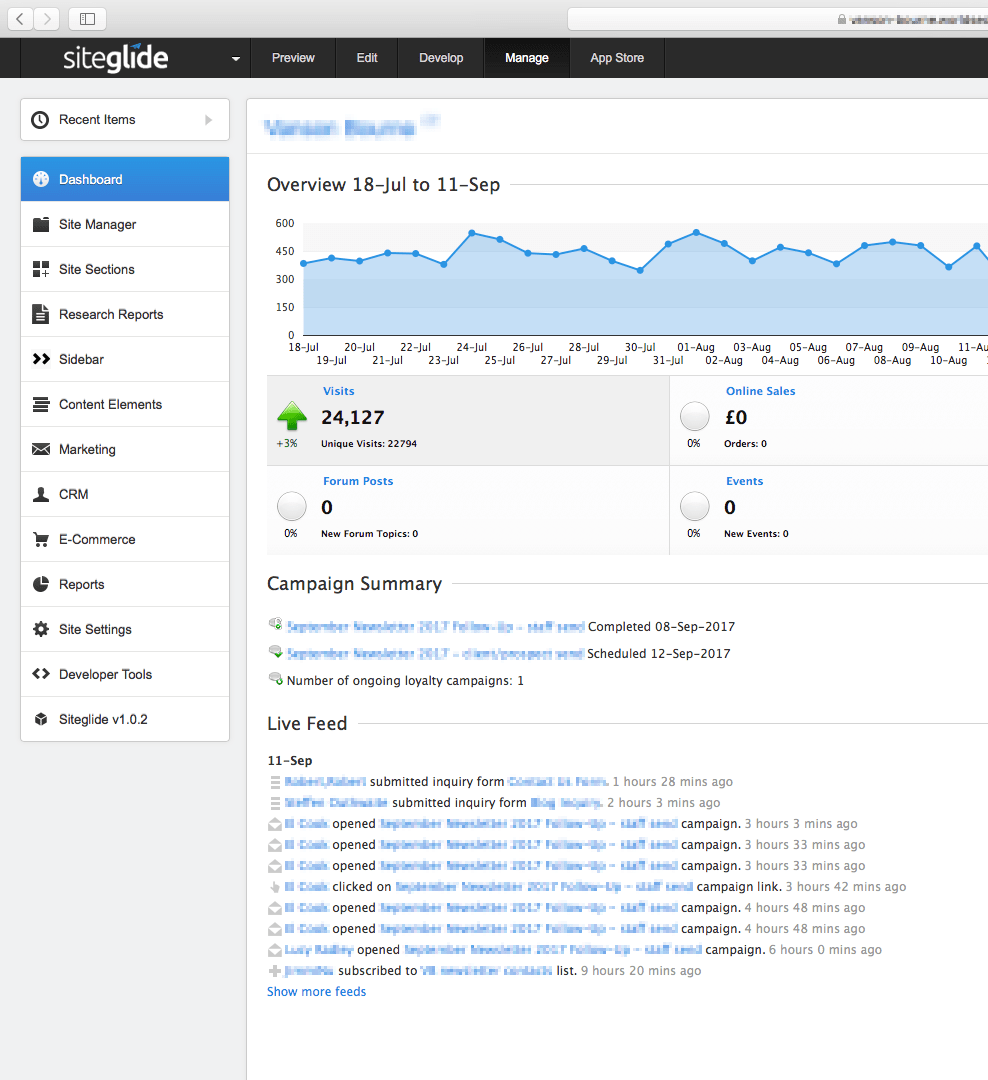 The outcome for Vanson Bourne
The website has been a resounding success both internally and with customers/visitors. The combination of a carefully planned and executed strategy and the powerful features of Siteglide means Vanson Bourne can use the website as their central communications platform.
The outcome for us
The project has been both successful and rewarding for Wysi and we'd like to thank Vanson Bourne for being a great team to work with. A project like this relies on both parties working together. The feedback from Vanson Bourne is vital to us and it gives us great satisfaction to know it's having such a positive impact.
Feedback from Vanson Bourne
Overall Experience Rating:
5/5
Project Success Rating:
5/5
Speed of Delivery Rating:
4/5
Likelihood of recommending Wysi:
10/10