Case Study
UiPath
A fast growing Community and Marketplace MVP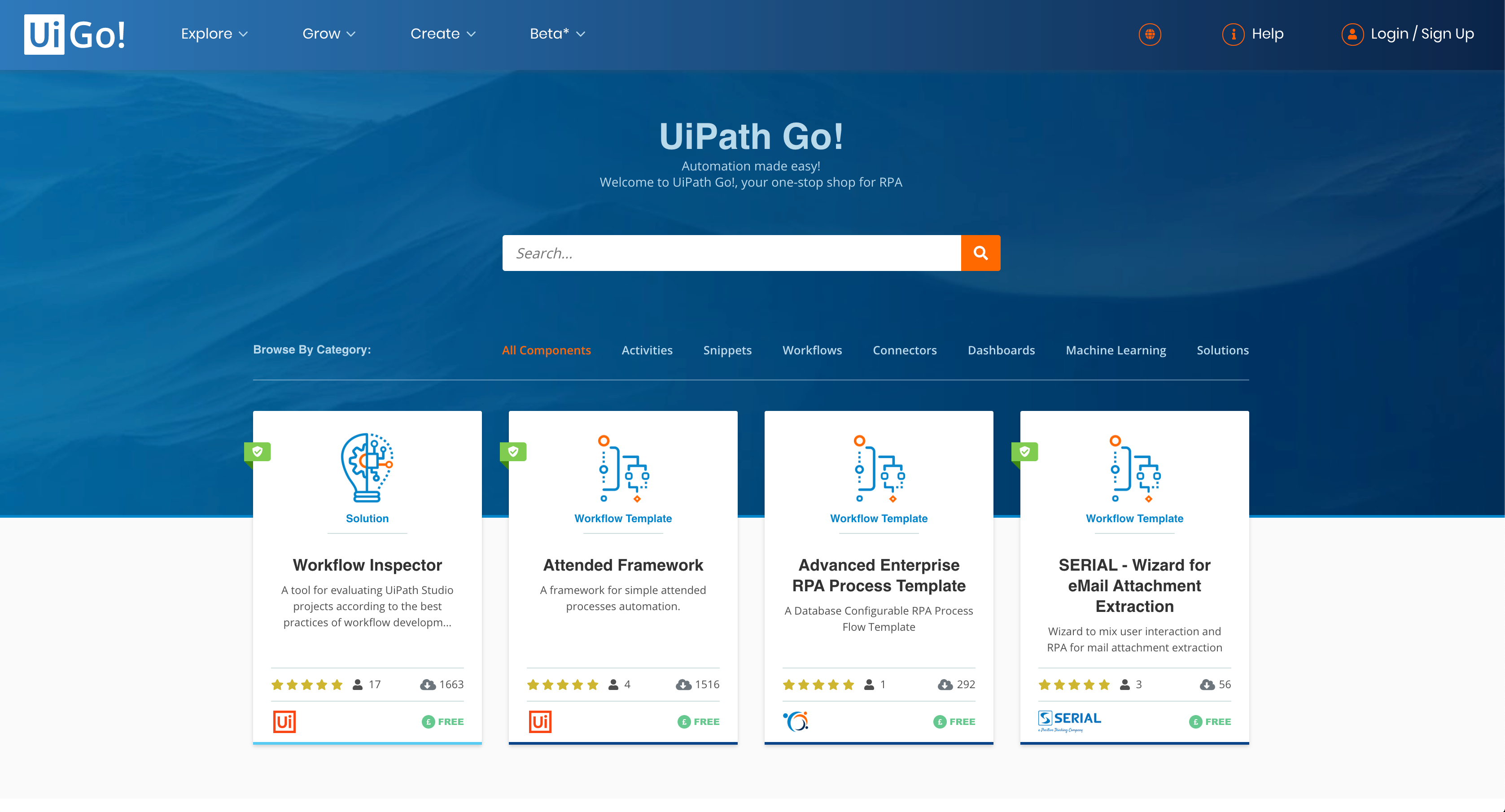 A bespoke Community and Marketplace Application
UiPath is a brilliant example of what can be achieved when working together with a client towards a long term goal.
The project shows that Wysi can handle a large site with complex, changing features and requirements. UiPath are a fast-growing company (now valued at $35bn) who had a vision for opening up an online space for their community of customers and collaborators. When they first approached Wysi, they wanted the benefits of an MVP so they could engage their community as soon as possible, while allowing them scope to add features like Japanese localisation in the future.
Working with Wysi has been a real pleasure, and an exciting adventure. They helped us build our two sites (Marketplace and Community platform) from scratch and build on them for the subsequent 1.5 years. Their high flexibility is the thing I most appreciate about the whole team, they were always accommodating, although we always had last minute changes to do, and they helped us build the basis of our next version of the site. If you're looking for a very agile and creative team, I highly recommend them!
Mary Boca - Go! and Connect! Product Owner - UiPath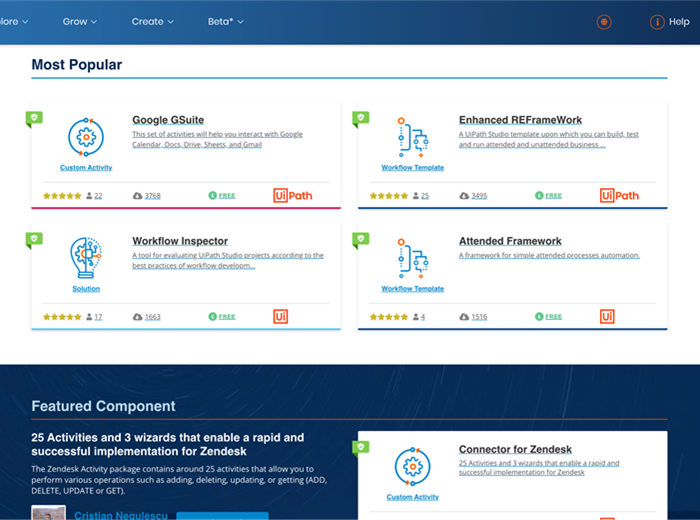 The Brief
To build an MVP marketplace for software products created using UiPath's Robotic Process Automation components which are uploaded by users and then downloaded by other logged in subscribers to use in their own projects.

UiPath's community use UiPath products to help them develop Robotic Process Automation (RPA) software and reusable RPA components. Wysi was briefed to firstly build UiPath Go!, an MVP marketplace for this community to share and download their open-source creations. Secondly, Wysi would build an integrated site, UiPath Connect!, for the community to meet each other and collaborate on projects. Companies partnering with UiPath would have their own profiles on Connect! where they could showcase the components made by their employees. There would also be several API integrations, including an Identity Provider and a third-party analytics solution.
The Solution
The initial project requirements were concluded over several face to face meetings and calls with the client, but they continued to evolve over the next year. This solution was truly an organic product which could adapt and grow alongside the priorities of our client and their customers.

The biggest challenge was to pack the sites full of features and integrations, while maintaining our high standard of User Experience. This meant that every technology we used had to be optimised to get the best results out of every page.

These two projects would not have gone live without the many hours of communication required to plan so efficiently between ourselves and UiPath due to the overall complex nature of the requirements and the relatively short deadline dates.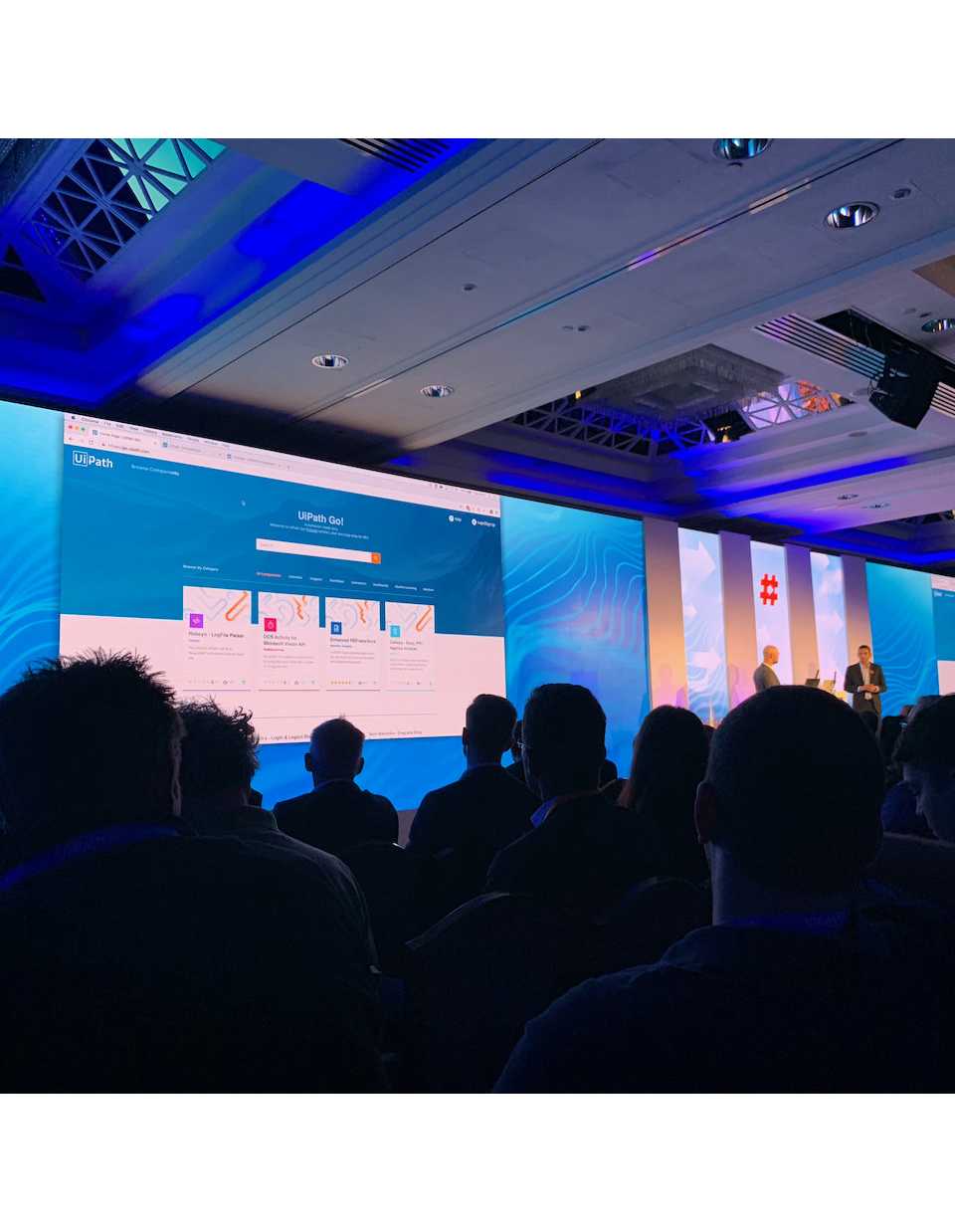 The UiPath project was a real test of scalability, performance and security when building a bespoke site for tens of thousands of users. We've all enjoyed working with UiPath's passionate eTech Team to develop the wide range of technical solutions the project has required.

Matt Jones - Developer

Over the last 12 months, I have immensely enjoyed working on the development of both UiPath Go! and UiPath Connect! Products. 10 months on from its initial launch, I feel very proud to see that UiPath Connect! now has more than 36,000 active members, with its user adoption rate continuing to accelerate.

Courtney Watts - Front-End Developer
A completely customized CMS- allowing complex user-generated content with a secure area
---
Caching of over 10,000 assets for performance
---
Integrations for marketing and CRM, including productboard and HubSpot
---
The Technology
The project was built directly onto platformOS which is the DevOps part of Siteglide, the only platform we need for all sizes of projects. In building the UiPath project we were able to create a digital experience which harnesses the full capabilities of Liquid and GraphQL to power the database querying and front-end of the sites. This, mixed with the blazingly fast CDN, which was storing over 10,000 assets, meant we could handle scale and yet remain flexible to evolving product requirements.


We used server-side cacheing so that pages could be optimised based on their individual traffic rate and frequency of updates. The homepages for both sites query the database asynchronously after a page visit and cache the results - so that visitors do not wait for these vital pages to render on the server- while enjoying the benefits of up-to-date content.